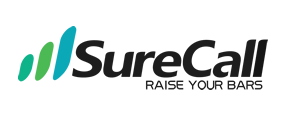 EZ 4G
Voice, Text & 4G LTE Plug-and-Play 4G Signal Booster for Homes up to 2,000 sq ft
<div style="display: flex; flex-wrap: wrap; justify-content: space-evenly; align-items: flex-start;"><!-- [et_pb_line_break_holder] --> <div style="text-align: center; padding: 20px;"><!-- [et_pb_line_break_holder] --> <div style="height: 50px; width: 50px; margin: auto;"><!-- [et_pb_line_break_holder] --> <img src="https://content.consta.link/hosted-styles/images/surecall/icon_use_home.svg" style="width: 100%; height: 100%; max-width: 100%; max-height: 100%;" /><!-- [et_pb_line_break_holder] --> </div><!-- [et_pb_line_break_holder] --> <div>Home or Office Use</div><!-- [et_pb_line_break_holder] --> </div><!-- [et_pb_line_break_holder] --> <div style="text-align: center; padding: 20px;"><!-- [et_pb_line_break_holder] --> <div style="height: 50px; width: 50px; margin: auto;"><!-- [et_pb_line_break_holder] --> <img src="https://content.consta.link/hosted-styles/images/surecall/icon_band_3g.svg" style="width: 100%; height: 100%; max-width: 100%; max-height: 100%;" /><!-- [et_pb_line_break_holder] --> </div><!-- [et_pb_line_break_holder] --> <div>Boosts 3G & 4G LTE Signal</div><!-- [et_pb_line_break_holder] --> </div><!-- [et_pb_line_break_holder] --> <div style="text-align: center; padding: 20px;"><!-- [et_pb_line_break_holder] --> <div style="height: 50px; width: 50px; margin: auto;"><!-- [et_pb_line_break_holder] --> <img src="https://content.consta.link/hosted-styles/images/surecall/icon_coverage.svg" style="width: 100%; height: 100%; max-width: 100%; max-height: 100%;" /><!-- [et_pb_line_break_holder] --> </div><!-- [et_pb_line_break_holder] --> <div>Up to 2,500 sq ft</div><!-- [et_pb_line_break_holder] --> </div><!-- [et_pb_line_break_holder] --> <div style="text-align: center; padding: 20px;"><!-- [et_pb_line_break_holder] --> <div style="height: 50px; width: 50px; margin: auto;"><!-- [et_pb_line_break_holder] --> <img src="https://content.consta.link/hosted-styles/images/surecall/icon_feat_award_winning_product.svg" style="width: 100%; height: 100%; max-width: 100%; max-height: 100%;" /><!-- [et_pb_line_break_holder] --> </div><!-- [et_pb_line_break_holder] --> <div>Award-winning Product</div><!-- [et_pb_line_break_holder] --> </div><!-- [et_pb_line_break_holder] --></div>
<div style="text-align: center; padding: 20px;"><!-- [et_pb_line_break_holder] --> <div style="height: 90px; width: 90px; margin: auto;"><!-- [et_pb_line_break_holder] --> <img src="https://content.consta.link/hosted-styles/images/surecall/cust-support.svg" style="width: 100%; height: 100%; max-width: 100%; max-height: 100%;" /><!-- [et_pb_line_break_holder] --> </div><!-- [et_pb_line_break_holder] --> <div style="font-size: 18px; padding-top: 10px;">US-Based Customer Support</div><!-- [et_pb_line_break_holder] --> </div>
<div style="text-align: center; padding: 20px;"><!-- [et_pb_line_break_holder] --> <div style="height: 90px; width: 90px; margin: auto;"><!-- [et_pb_line_break_holder] --> <img src="https://content.consta.link/hosted-styles/images/surecall/three-year.svg" style="width: 100%; height: 100%; max-width: 100%; max-height: 100%;" /><!-- [et_pb_line_break_holder] --> </div><!-- [et_pb_line_break_holder] --> <div style="font-size: 18px; padding-top: 10px;">3-Year Warranty</div><!-- [et_pb_line_break_holder] --> </div>
<div style="text-align: center; padding: 20px;"><!-- [et_pb_line_break_holder] --> <div style="height: 90px; width: 90px; margin: auto;"><!-- [et_pb_line_break_holder] --> <img src="https://content.consta.link/hosted-styles/images/surecall/sixty-day-guarantee.svg" style="width: 100%; height: 100%; max-width: 100%; max-height: 100%;" /><!-- [et_pb_line_break_holder] --> </div><!-- [et_pb_line_break_holder] --> <div style="font-size: 18px; padding-top: 10px;">60-Day Money-Back Guarantee</div><!-- [et_pb_line_break_holder] --> </div>
<div style="text-align: center; padding: 20px;"><!-- [et_pb_line_break_holder] --> <div style="height: 90px; width: 90px; margin: auto;"><!-- [et_pb_line_break_holder] --> <img src="https://content.consta.link/hosted-styles/images/surecall/all-carriers.svg" style="width: 100%; height: 100%; max-width: 100%; max-height: 100%;" /><!-- [et_pb_line_break_holder] --> </div><!-- [et_pb_line_break_holder] --> <div style="font-size: 18px; padding-top: 10px;">Works with All Carriers</div><!-- [et_pb_line_break_holder] --> </div>
<div style="text-align: center; padding: 20px;"><!-- [et_pb_line_break_holder] --> <div style="height: 90px; width: 90px; margin: auto;"><!-- [et_pb_line_break_holder] --> <img src="https://content.consta.link/hosted-styles/images/surecall/long-term.svg" style="width: 100%; height: 100%; max-width: 100%; max-height: 100%;" /><!-- [et_pb_line_break_holder] --> </div><!-- [et_pb_line_break_holder] --> <div style="font-size: 18px; padding-top: 10px;">Long-Term Reliability</div><!-- [et_pb_line_break_holder] --> </div>
<div style="text-align: center; padding: 20px;"><!-- [et_pb_line_break_holder] --> <div style="height: 90px; width: 90px; margin: auto;"><!-- [et_pb_line_break_holder] --> <img src="https://content.consta.link/hosted-styles/images/surecall/fcc-approved.svg" style="width: 100%; height: 100%; max-width: 100%; max-height: 100%;" /><!-- [et_pb_line_break_holder] --> </div><!-- [et_pb_line_break_holder] --> <div style="font-size: 18px; padding-top: 10px;">FCC Approved</div><!-- [et_pb_line_break_holder] --> </div>
Boosts the signal of all major cell carriers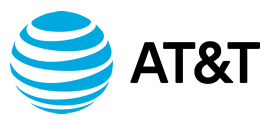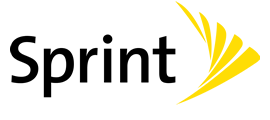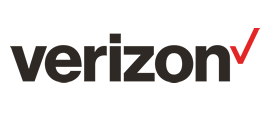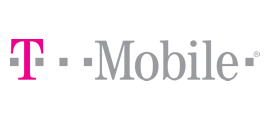 The revolutionary SureCall EZ 4G™ cell phone signal booster sets up in minutes, delivering unrivaled signal boosting power indoors for all cellular devices. The EZ 4G features cutting-edge technology and an elegant plug-and-play design, boosting voice, text and 4G LTE data signal for all North American carriers- including Verizon, AT&T, T-Mobile and Sprint, without the need to drill holes or mount an antenna outside.
Dropped calls and slow 4G LTE data speeds are history, as the EZ 4G provides clear and consistent coverage for all cellular devices in 1 – 2 rooms, up to 2,000 sq ft. End the frustration of weak and unreliable indoor cell phone signal with the SureCall EZ 4G.
Sets Up in Minutes – Simple Plug-and-Play Install

Boosts Voice, Text and 4G LTE Signals for All North American Cell Carriers

Reduces Dropped & Missed Calls and Improves 4G LTE Data Speeds

Covers 1-2 Rooms of a Home or Small Office, up to 2,000 Sq Ft

Increases Signal Strength & Extends Battery Life for All Cellular Devices
Kit includes:
EZ 4G Booster with built-in antenna (includes removable stand and adhesive tape for easy window mounting).

Desktop Antenna rebroadcasts the boosted cellular signal to multiple mobile devices.

Coax Cable 50 ft of RG-6 connects the EZ 4G Booster and the Desktop Antenna.
| | |
| --- | --- |
| Uplink Frequency Range (MHz): | 698-716 / 776-787 / 824-849 / 1850-1915 / 1710-1755 (G Block Included) |
| Downlink Frequency Range (MHz): | 728-746 / 746-757 / 869-894 / 1930-1995 / 2110-2155 (G Block Included) |
| Supported Standards: | CDMA, WCDMA, GSM, EDGE, HSPA+, EVDO, LTE and all cellular standards |
| Input/Output Impedance: | 50 Ohm / 75 Ohm |
| Maximum Gain: | 72 dB |
| Noise Figure: | 7 dB |
| VSWR: | ≤2.0 |
| AC Input: | 110V, 50/60 Hz |
| Maximum Output Power: | 1 Watt EIRP |
| Cable: | RG-6 (50 feet) |
| RF Connector: | F-Female |
| Power Consumption: | <10W |
| Weight: | 3 lb. 2 oz. |
| Dimensions: | 13 in. Diameter |